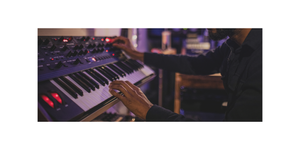 Specialising in Sample Packs, Music Production & Sound Design.
Welcome to LayerCake Samples, your one-stop destination for premium, high-quality sample packs tailored for music producers, beatmakers, and musicians. 
Explore a diverse range of meticulously crafted samples, from the nostalgic vibes of '70s soul soundtracks seen in iconic films like Shaft, Super Fly, and Foxy Brown, to the retro-futuristic allure of vintage synthesizers reminiscent of classic '80s sci-fi soundscapes.
At LayerCake Samples, we celebrate the beauty in imperfections of audio and the subtle nuances of textural degradation. Our passion lies in embracing the variable qualities of sound, which serve as the foundation for our compositions.
Immerse yourself in our music library, where authenticity is our hallmark. Discover a curated collection that promises only the most genuine and original sounds, perfect for your creative endeavors.
You can expect only the most authentic sounds from our music library! 
- PROVIDING YOU WITH SAMPLES FOR THE SOUL.
Browse our royalty free music library collection of premium sample packs and one shots from soulful 70's samples to piano loops and everything in between. 
Whether your a seasoned pro music producer or a beatmaker just getting started you'll find samples to fit all.
All samples are 24bit Wav files compatible with all digital audio workstations, Akai mpc's,samplers & ios devices.
Don't forget to grab some free sample packs on your way out!!
- LAYERCAKE SAMPLES